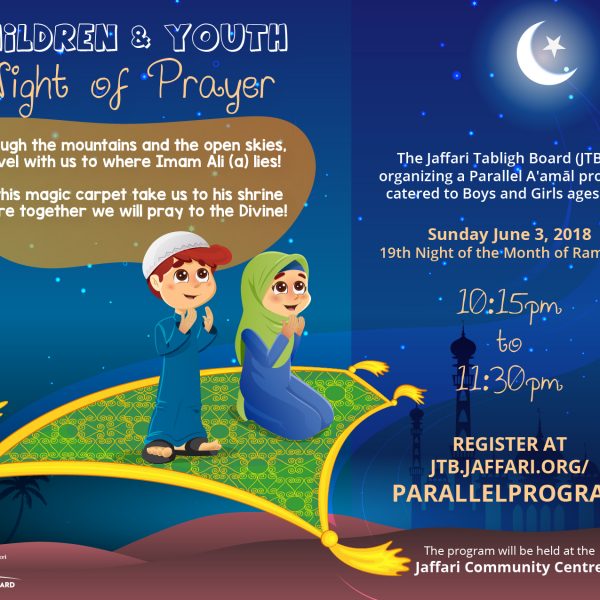 The Jaffari Tabligh Board organized a 'Night of Prayer' for Children and Youth ages 7-14 on the 19th Night of Ramadan 1439. The children 'traveled' to Masjid-e-Kufa where they gave condolences to Imam Ali (a) and did the A'amal in the mosque where he was struck. The A'amals were mainly in English to cater to the audience. Below you will find the PowerPoints that were prepared and the 'A'amal Journey' booklet that was distributed.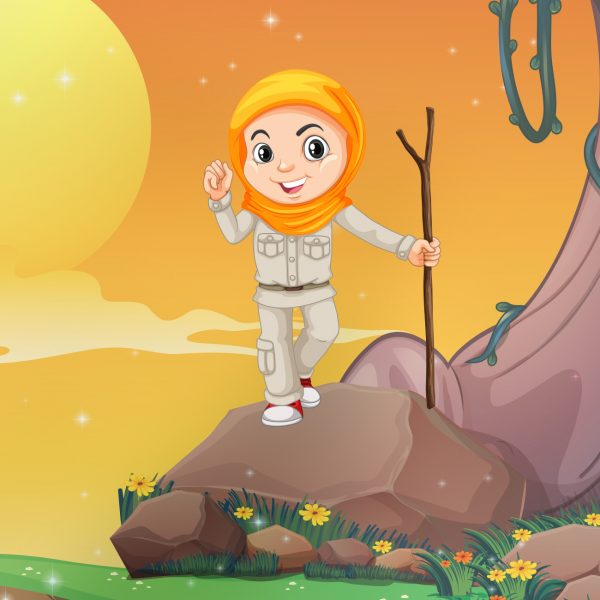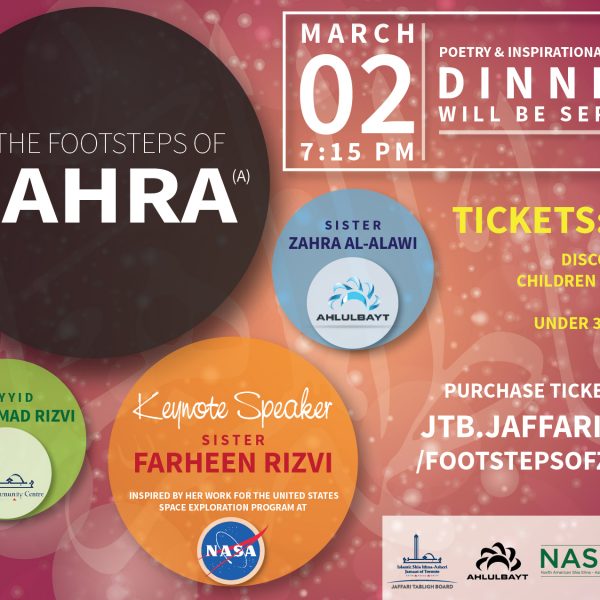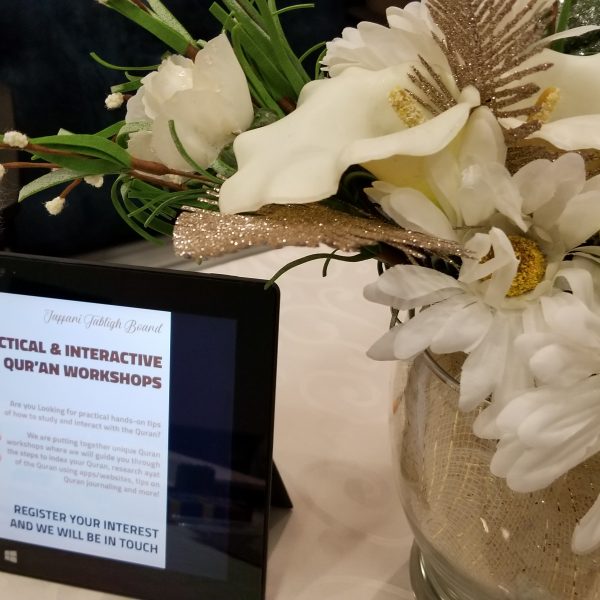 On Saturday 3rd March, 2018 Ladies Committee & Jaffari Tabligh Board hosted a Qur'an Workshop with Zakira Razia Batool Najafi for girls and ladies of all ages. Zakira Razia took the audience on a journey with the Holy Qur'an and the importance of engaging spiritually with this Holy Book.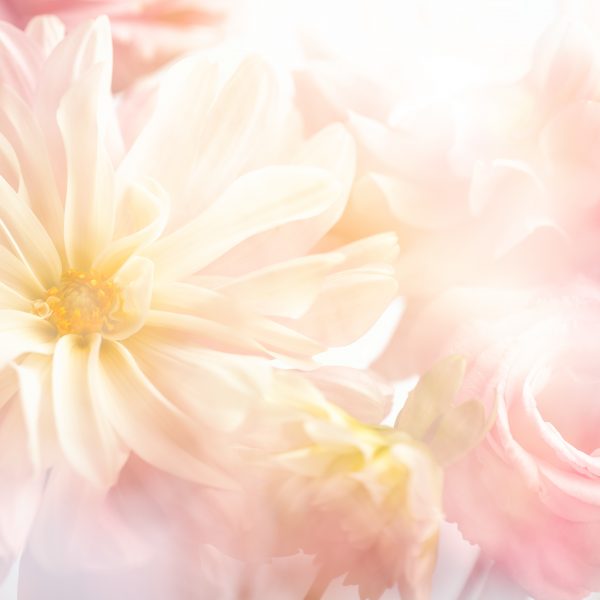 The Az-Zahra day event with panel talks and interactive discussions was a great success. We had three keynote speakers; Zakira Razia Batool Najafi, Zakira Tahera Kassamali and Zakira Shahnaaz Alidina. Each gave a short talk on an aspect of the life of the Lady of Light (a), Bibi Fatima (a). The program then continued with three different stations; each connecting with one of the three themes that was discussed.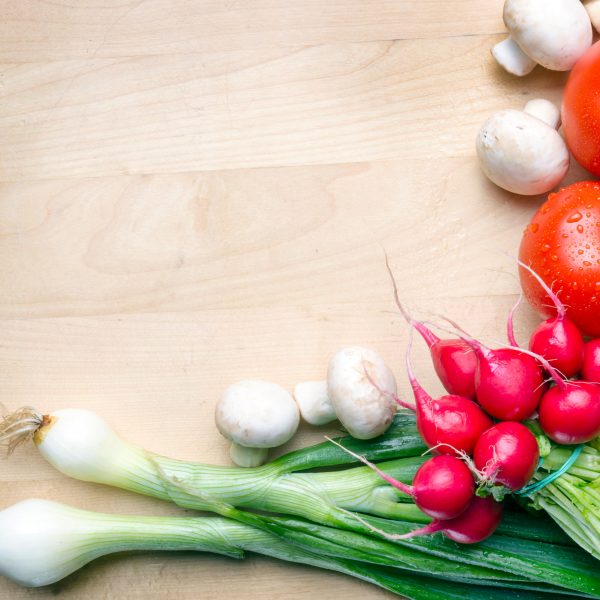 The February Food Drive with Messenger of Peace was a great success! The Next Food Drive will insha'Allah be on Friday 23rd March and Saturday 24th March, 2018. We are looking for volunteers to assist us with chopping and preparing food items for the cooking on Friday evening, Packaging of food on Saturday morning and Delivery of food items late Saturday morning.
The Fatimiyya program at Jaffari Community Centre commenced on Thursday 15th February, 2018 with Shaykh Azhar Nasser. His theme was be 'Staying Positive in a Negative World'. Over the course of four lectures, Shaykh Azhar used Qur'an and Hadith to enlighten the community on how staying positive enables us to succeed and progress in life. View more to see recorded lecture series.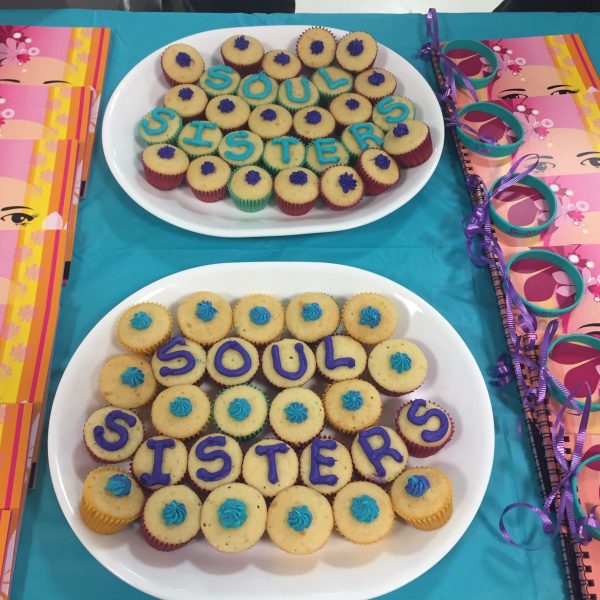 SoulSisters is a fun initiative for budding balighas that was introduced to the girls in our community by a group of young mothers. The goal is to instill the love of Islam and empower girls to become strong, modest females with confidence, faith, and belief in Islam. "We want to make our girls appreciate their Islamic identity."
Session 1 – 'Relationship with Allah'
Speakers: Sr. Sabireen Karim (Ages 8-9) and Sr. Najma Dhala-Datoo (Ages 10-11)
Thank you all for bringing your girls on Friday for our first SoulSisters session. Alhamdulillah the girls looked very happy and excited to be there and had a lot of fun contributing to the talks and decorating their journals.  These journals are meant for them to use at home as a way to continue talking to Allah SWT.
The girls also received a Duotang, a Baligha book and a "SoulSisters" band.  We kindly ask the girls to bring their Duotangs and wear their SoulSisters band to all future sessions.
Session 2 – 'Self-Esteem'
Coming up on 23rd March, 2018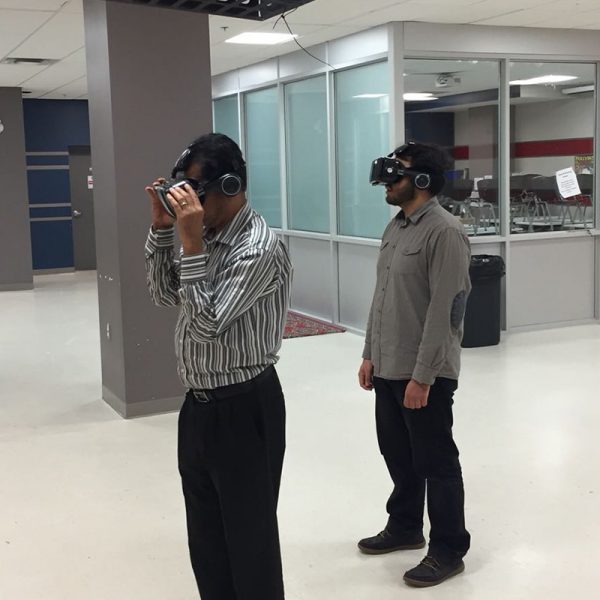 VR Karbala – A Virtual Reality experience. When we heard of this amazing project and then had the opportunity to view the first scene that was released on the 'Farewell of Hazrat Abbas (a)', we felt we had to share it with the community at large. With the intention to share this with as many people as possible, we decided to set up 'VR Karbala Stations' over the course of the two months of Muharram and Safar, allowing individuals to sign up and attend allocated slots to view the Virtual Reality Experience. Alhamdulillah, we held 10 sessions and were able to share this experience with over 140 people. We would encourage everybody to check out www.vr-karbala.com and see what it's all about!